Satelint is a company that offers monitoring and tracking services of vehicles and other means of transport through a high quality GPS. Our equipment is used for both business and personal use.
Satelint's priority is to offer an efficient, simple and innovative solution.
GPS Personnel Tracking
The SATELINT application is used to locate and track any Android or iOS cell phone in real time. With this you can observe routes wherever home you are in an easy, fast and simple way.
Vehicle GPS
GPS is a tracking and monitoring device. The vehicle GPS is adaptable to any type of vehicle, regardless of the service it performs. The visualization of the car's route is in your hands.
Location Platform
Our GPS tracking platform is very simple to use, monitor any type of vehicle through a computer or cell phone. The application is compatible with iOS and Android system.
WHAT SATELINT IS AND HOW THE CELLULAR TRACK SOLUTION WORKS?
Features, SATELINT is a powerful tool that allows you to track from your phone, you will be able to know the exact location of your car, your children or it is even useful for business owners, so you can keep your employees monitored.
The system can be installed on Android or iOS, when used to track any Android device, it has the advantage of allowing you to extract information from that device.
You can see the monitored data from any of your smartphones, tablets or computers as long as they are connected to the Internet.
FUNCTIONS
• Real-time location through web access
• Location and tour history
• Tour report INCLUDES ADDRESSES
• Real-time location every 15 seconds
• Report of stops
• Tracking multiple vehicles simultaneously
• Smart remote engine shutdown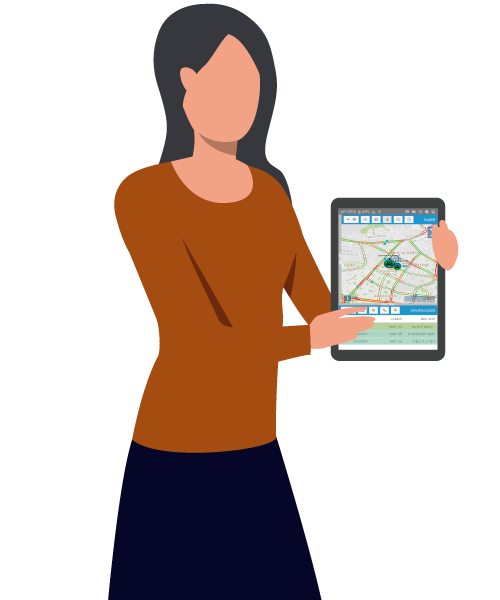 HOW TO INSTALL MOBILE TRACKING?